Best friend, no matter what will always be the morning to a cruel night, appetite to distaste for food, and sunshine to the dusky cloud. Without them, the word friendship is non-existent and hence they deserve special gratitude. Never forget how they contribute to your life ensemble and one way to make a remembrance is by sending goodies every now and then.
It can be hard at times to pick the perfect gift for any occasion, whether it is a birthday, wedding, anniversary, or any other celebration. We have therefore worked hard to curtail the gifting dilemma so that folks can shop for it seamlessly.
Handcrafted paintings always have been a favored artifact since they can add glamour and delicacy to any space. You might have noticed walls furnished with paintings on corridors, hall rooms, or sitting areas either at home or office or any other recreational places. It augments the area and gives an auxiliary glimpse for the spectators. The story in every painting bestows a subject matter for every individual who witnesses the painting offering a topic for discussion. As for myself, at times I vanish into the detailing of the art.
The artifact in terms of bucks can be a bit pricy which makes it hard for each one of us to obtain a genuine artifact at a very reasonable price.
Fret not! Because you can now get affordable handcrafted paintings with doorstep delivery options that are additionally personalized to meet your special requirements.
List of paintings we have in store for you
We have both modern paintings and traditional paintings in our catalog that you can order from our website. Modern paintings are those that are custom-made digitally, popularly known as digital painting. It is an innovation of modern state-to-art technology that gained an astronomical audience since its inception. The craftsmen who practice this type of art uses a graphic tablet and stylus pen to make them. Due to additional color palettes and many more options available in this digital application, it is much more feasible and can be effortlessly used to create art that will last a lifetime.
Our paintings are framed in-house, therefore, the worry to drive door to door looking to get it framed is already taken care of from our end.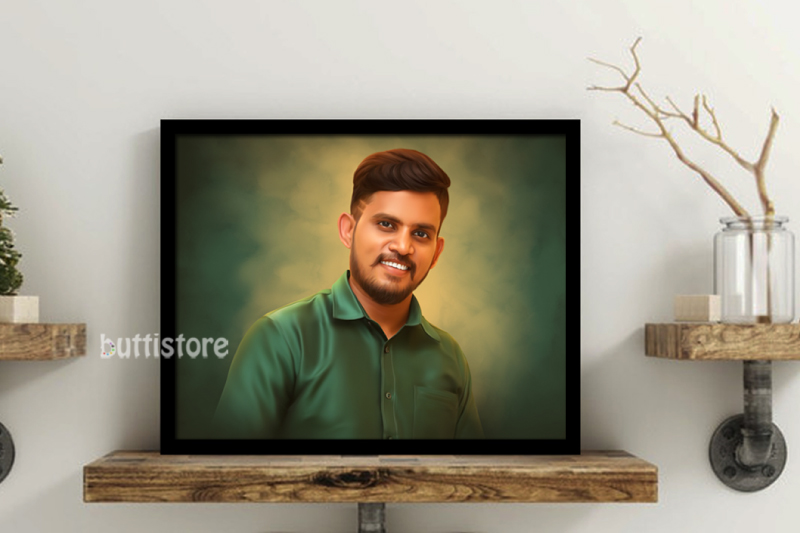 Let me take you to stroll with our list of digital paintings:
Apart from digital paintings, if you have a yearning for traditional painting, you can choose either handmade painting or pencil sketches. You will get these personalized paintings at a price that was unimaginably expensive a few years ago. Hence grab the opportunity and embellish your room with these custom-made paintings.
The mosaic frame is also taking a huge toll online and is in trend since it came to market. With this feature, you can get up to 200 of your pictures collaged in one frame and more interestingly there will one master image that will stand out among the tiny pictures.
There are multiple size options available for all the above art forms, choose anyone and get early delivery to your doorstep with express priority on your order.
As you can see, we have taken the gift decision burden into our hands so that you can enjoy your celebration enthusiastically without any interruption. Choose any of the above forms and bring a smile to his/her face who always has been with you in every step of life.