The first thought that must have occurred while reading the headline is, "Well that's easy, take any application and get it done in just a few steps".
My question is then, "Is it enough for you?" to just have a softcopy of your picture you had just transformed into a painting look-alike using some application. I have also used multiple apps that helped me create a painted version of my pictures, enhance them with funny or comic interpretations. The contentment, though, rests only for a while, one day, two days, or a week at the most. Life takes a new leap every day and changes constantly. Compare what your day was like a month ago and what is it like now. If we look at the big picture, there might not be much change but if we have to take a look at tiny steps, there of course is a huge change.
Well, let's not get too philosophical. My point is, there are better ways to preserve your memories and Buttistore is right here to help you with it. Create a one-of-a-kind painting from image with the help of excellent artists who are trained to capture your emotions and frame every little detail in the painting.
How can Buttistore help create a painting from images?
Like every other artist, the ones at Buttistore will also employ tools such as canvas and brush. To add to your collection, you can either get a digital painting or a traditional painting. Artists practice the use of acrylic colors, canvas, brush, pencil, charcoal to create a traditional masterpiece such as handmade painting and pencil sketch. Many people have a  delicate liking for traditional painting not just to witness them but to also possess them. If you want to have a personalized painting from images you can get it done here at Buttistore.
Another form of art, digital painting, in which the artists use the modern state to art technology to create a painting is getting a lot of attention these days, preferably because they are much cheaper, not only in the sense of buying but also learning. You can turn your photos into painting with the process of clear-cut technology where the artist will make use of a graphic tablet (canvas of digital artist) and stylus pen (brush of digital artist) to create a painting with image that will stand out in the crowd. Choose what lures your eyes the best from the list of digital painting, Photo to art, Photos to merge art, Old image to art, Caricature. To learn about them individually, check our website with structured pieces of information.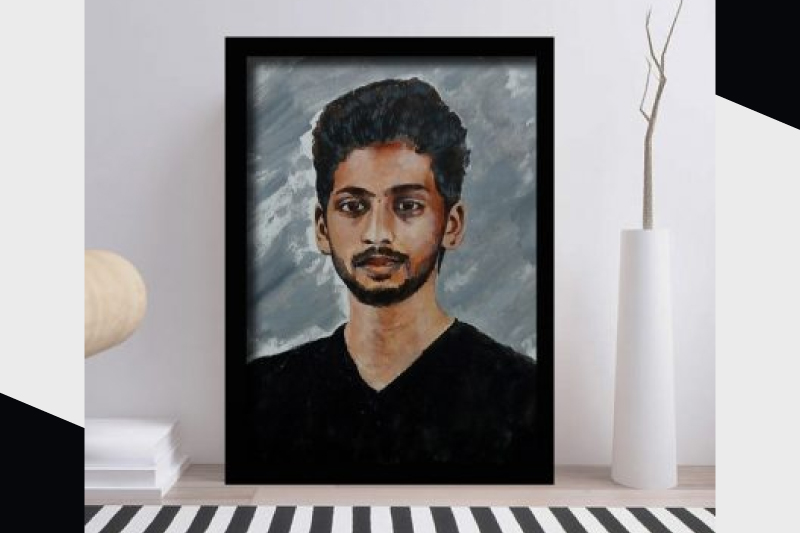 What is the process involved to get a painting from image?
The answer to this question is that "It is absolutely simple!" You just have to visit our website and choose the form of art you want to procure. Upload your images and complete the order. If you have difficulty uploading pictures, you can just place the order and one of our associates will contact you through email or messaging app to collect your picture/pictures. And you are done! Easy Peasy!
Once our artists have received the order, they will create a personalized painting from image/images that you have provided. The attention to detail will be so intricate that it will leave you befuddled. Well, I would say, be ready to be amazed at your new adventure in creating a painting with image with Buttistore.
Why choose Buttistore to create a painting from images?
The answer is a one-liner, "Because it is the best".
Our artist believes in the fact that the devil is in the details. Therefore, they prefer giving attention to the tiny details not to miss out on your best features. From where I stand, I can confidently state that Buttistore has never disappointed any client with what the excellent artists have created. The result is delicious and the sparks these handcrafted paintings spread in one's room or space are extraordinary.