Whenever I hear the word "Caricature", it reminds me of the two of the most worldwide famous figures, Humpty-Dumpty, and Mr. Bean.
In fact, let me ask this, do you recall the famous line "Humpty Dumpty sat on a wall"? Most of us, I'm sure, can relate to it. It was one of the famous nursery rhymes but did you ever wonder the popular word for such a shape in which Humpty Dumpty was designed as! If not Humpty-Dumpty, I am sure you are familiar with Mr. Bean, one of the classic cartoon characters that still reigns the entertainment industry. As a child, seeing a large-headed, tiny body fascinated me, but I never knew what to call it or why it was intended to look that way. A caricature is a term used to describe such a specific format and style, which I believe most of us learned about much later. A caricature is a drawing or picture in the cartoonish genre that closely matches the original image while also being entertaining in some way. These works of art are notable for their exaggeration of facial characteristics with comic and/or caustic impact.
How can I get a caricature digital art online?
If you read the newspaper regularly, you'll notice a section where artists create doodles, most of which depict political scenery. The making of the doodle has been in trend for decades, therefore can't be pinpointed as a new form of art. What's amazing is that we can now have our photos made to look like a cartoon, a technique known as caricature art, with the help of professional artists who are right at our fingertips. That being said, personalized caricature digital art is getting increasingly popular these days.
A caricature digital art is a painting or 3-D model that mimics a person's appearance to create a humorous or dramatic effect. Digital caricature paintings are created by exaggerating features such as large noses, squinting eyes, abnormally large or little lips, a large head, and so on. You can get caricatures online here at Buttistore, who has a group of artist skilled in depicting your features and turning them into alluring caricature cartoon photos.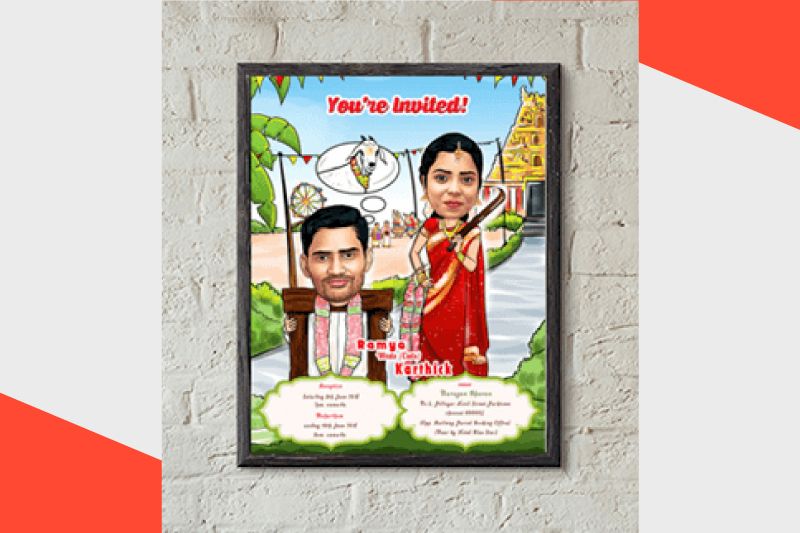 How is a personalized caricature digital art created?
Personalized caricatures are a fun and unique way to engage with others. They make excellent gifts for any occasion and have a light-hearted sense of humor. If you want to turn your photo into a caricature, send us a photo of the person you'd like to make a caricature of or of yourself, and we'll come up with some incredible results.
A caricature is made from a photograph for the chosen template. Our artist draws it with a stylus pen on a graphic pad. Our skilled artists will assist in replicating the Caricature representations by redrawing the characteristics of the photo. To get started, all we need to do is take a front-facing picture.
Your images will look as wonderful as they should with this product line's glossy sheen and rich color reproduction. After the preview and customer approval, it's printed on premium matte paper with matte lamination (a print that will never go out of style). Additionaly, the caricature digital art will be framed with black borders ensuring it can hold your artwork firmly forever. Our dedicated process team is responsible for assisting our customers from beginning to end, till they are entirely happy. This handcrafted artwork is UV and waterproof, ensuring that it will last a lifetime.
Caricature painting is a lovely and humorous way of expressing the essence of individuals. As a matter of fact, it is a quintessential one-of-a-kind gift. You may recreate your ideal memories with our customized caricatures. Hence, next time you think of a gift, do remember this caricature digital art.