There is a constant battle between ready-made and custom art, and both sides are standing strong, giving each other tough competition. Personalize means something made specifically for you. There is something wholly satisfying about having a piece of art specifically designed for you, considering your likes and dislikes. As every person perceives art differently, it is sublime, unique and changes from person to person based on how one perceives it. Art says a lot about someone's thought process, feelings and interests.
Paintings are one of the most popular and preferred forms of art that help tell a visual tale with a mixture of compositions, colors, and subject matter. And by personalizing these paintings, you can tell your own stories, save your precious moments, or give someone something unique.
Here are the top five reasons why one should invest in a personalized painting-
A unique present for your people:
A gift is supposed to be something that helps to reflect the deepest feelings and affection you carry for the recipient. It can't be just something out of the shelf, and it has to be something out of the box. You need a gift that surprises and delights the person. Something he or she can cherish forever and remind of yourself. A personalized painting perfectly fits the role here. It will do justice to your emotions that words can't sometimes. At Buttistore, we help you create custom artwork with your photos. Share with us your favourite memories, and we will convert them into beautiful handmade paintings.
A timeless artwork:
Ten years down the road, your favourite perfume will run out, those designer clothes will go out of style, and the high-end bag will be probably worn down, but a personalized artwork will stay put and continue to take pride of place on your walls. So, instead of choosing to gift someone or add to your home, things that come with a short shelf life. How about we go for something that is timeless? Personalized canvas looks good and helps you feel good for an extended period.
A creative way to preserve memories:
We have photos stocked up in boxes, placed in albums, and stashed in the phone that holds the key to our treasured times. However, the best way to relive them time and again is when they are hanging in our space, teleporting us back to the moment when everything was well. There's nothing quite like the feeling of looking at your happy moments, and you can see it all day long, every day. When your memories are decorating your home, you will instantly be happy and relaxed when you enter your home. That is the beauty of personalized painting you will always feel good.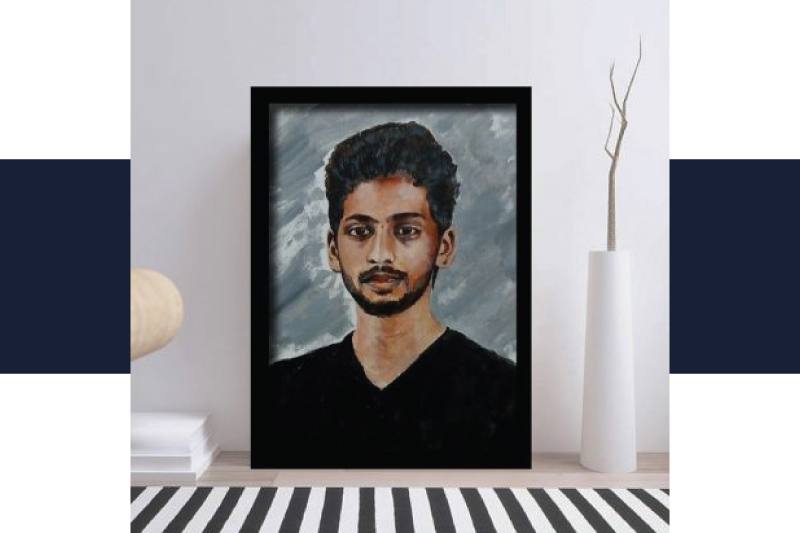 Interested? We are here for you!
Buttistore houses a team of creative and enthusiastic individuals who work hard to bring your precious moments to life on a canvas with their effort, skill, and care. We are an online art platform that is dedicated to making digital and handmade pieces of happiness. Our personalized painting is one-of-a-kind and will surely leave you spellbound!